Poly Ergonomic Chair is inspired by 3 dimensional elements, the array of color patterns are mixed creating a solid color and unique style. This chair is very cushy, sophisticated and can add style in your workspace.
Poly Ergonomic Chair is designed with V-shaped seat back constant frame and streamlined fabric complex structure integrated weaving of the pattern that covers the entire back area, making the whole backseat comfortable.
3d Knitted Breathable Fabric
A variety of colors are interwoven, cascading triangular patterns and digital switches weaving techniques to create a strong personality style. The body provides effective force support, while triangular facade ensures excellent Breathability make people feel comfortable.
Perfect fit back support
3 position back rest locking
Adjustable seat depth
Adjustable base seat height
Lumbar adjustment 50mm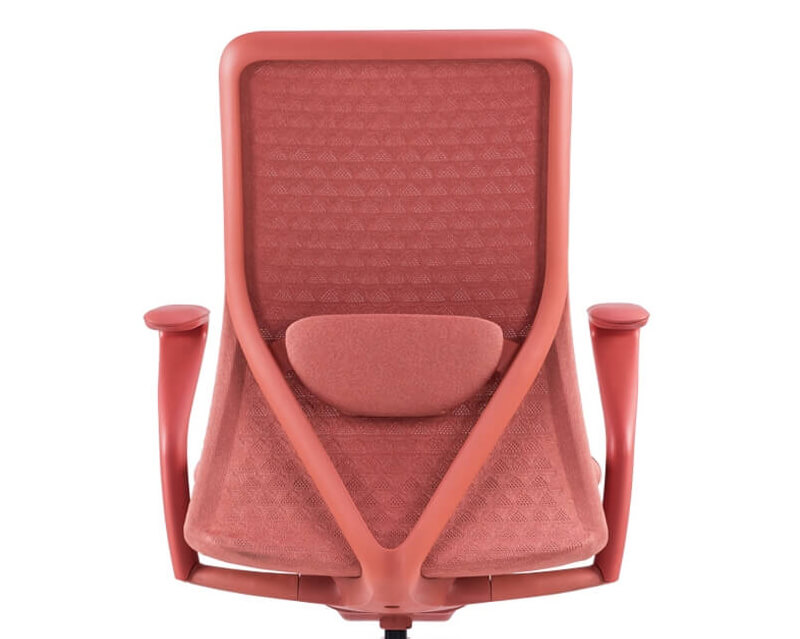 Height

98-107

Width

64

Depth

54

Delivery

Delivery Time: 1-2 Days

Chair Ergonomics

3 Tilt Locking Position
Adjustable Lumbar Support
Adjustable Seat

Awards

IF Design Award Winner